Transformational Lifestyle Soulutions
Online Group Weight Loss Program
for your Body, Mind and Soul
Almost Done! Please enter your name and email below for enrollment access.

We value your privacy and would never spam you
Discover how to break old habits and behavior patterns that keep you forever on the diet-rollercoaster!
Next Group Begins February 2018!
As an 82-year-old woman who had tried every diet on the planet including shots from pregnant women's urine which you can Google, I am finally at peace with my weight.  I have been struggling off and on since my teens to be at a healthy weight. Since I had a horrific childhood I thought that because of that I was doomed to failure. Lisa Goldberg's program has totally changed my mindset so that food is no longer the comfort I need . I have lost over 65 pounds and I am completely off of two different blood pressure medications now. For me this is been life-saving. I hesitated a long time before joining her group because it was costly for me and I didn't want to spend money on another failure. I had never felt so supported before in any program.  Little by little I reprogrammed my mind set to not self-sabotage with food. I am at goal weight and have been for over three months now and I am sure that I can continue on this journey as a healthy seasoned citizen.  Words cannot express how grateful I am that I took a chance. It was a fun, and sometimes astonishing journey of discovery.

Nena M.
I just want to write a note and say thank you so much for all you help and insight.

Today, I received my annual review for my job with and "Outstanding" rating. I attribute so much of that as being a member of the TLS tribe and receiving information, pep talks and private phone calls that have helped me with not only weight loss and better health efforts but with other things in life.

With all of your coaching I have better learned how to focus, deep breath, have less anxiety, acceptance and sense of humor in stressful situations, strive for progress not perfection, know that multi- tasking is not for me (thanks Sheldon) and so much more!!!

I feel more calm and peaceful than I have in a long time and it shows it my work and well as my healthy lifestyle changes.

Cindy S.
If you are ready to learn how to feed your body without feeling deprived, stop eating your feelings and stop the diet madness once and for all, then this is the program for you!
Early Bird Special Pricing!
Almost Done! Please enter your name and email below for enrollment access.

We value your privacy and would never spam you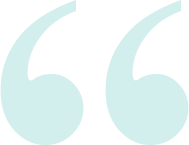 After years of being frustrated by diets, I feel I have found a life program that never has me feeling hungry and has me focused on what matters most. - Maggie M
During your transformation you will:
Learn to understand the reasons why you overeat. (It has nothing to do with willpower!)
Learn to identify your emotions and your food triggers.
Learn how to take control of your impulses to eat.
Learn techniques and strategies to conquer night-time eating.
Learn how to quiet that self-sabotaging voice in your head.
Learn how to practice self-care.
Learn how to eat to satisfy hunger and stop when you're full.
Feel happier with yourself and in your life.
Feel supported and uplifted by a community of people with a common struggle and a common goal.
Feel less stressed!
Feel more confident!
Have more energy!
Free yourself from Yo-Yo dieting for good!
A Nutrition Plan that keeps you both physically and emotionally satisfied and NOT feeling like you are on a diet.
Six 15-minute one-on-one coaching sessions with me or one of my coaches via phone or Skype.
2 One-Hour Group Coaching calls each month plus one 30-minute group question and answer call. All calls will be recorded.
Guidance on how to figure out what really makes you overeat and how to change it.
A Personal Health Assessment.
Your own website where you can access your meals plans, grocery shopping lists, exercise videos, educational videos and more!
Handouts with tools and strategies for habit and behavior change for long-term weight loss.
A private Facebook page so that you can share your weight loss journey and ask questions to the coaches and the group.
Ideas and recipes for healthy meals and snacks.
Group Coaching led by an experienced clinical nutritionist and Expert coaches who have helped many clients lose weight and keep it off for good.
An accountability partner in the group for additional support.
Guest Experts who will help support your transformation.
A community where you will feel supported and be able to share your growth and transformation with your peers and your coaches.
Some of the Topics That Will Be Covered
Low-Glycemic Impact Eating
Improving Metabolism
Self-Care & Self-Love
Planning & Dining Out
Managing Stress
Overcoming Obstacles
Emotional Freedom Technique for Weight Loss
And so much more!
Early Bird Special Pricing!
Almost Done! Please enter your name and email below for enrollment access.

We value your privacy and would never spam you
Meet the Coaches - Your Motivation Partners
I am a nutritionist with a Masters degree in Clinical Nutrition from New York University. In addition, my certifications and License include: Certified Nutrition Specialist, Certified Dietician/Nutritionist licensed by New York State, Certified in Adult Weight Management by the ADA. I am also a personal trainer certified by the American Counsel on Exercise since 1994. I was the Nutritionist at the New York Stock Exchange from 2003-2007 and for 10 years served as the nutritionist to traders on Wall Street.
Nicole Benson has been a Certified Health Education Specialist since 2010 focusing on community nutrition education. Deepening passion for helping people reach their health and wellness goals, she decided to use her knowledge and expertise as a health educator and translate it into a career as a Holistic Health Coach. She loves to experiment in the kitchen with wholesome foods and hopes to encourage others to start their weight loss journeys in the kitchen as well!
How much longer are you going to wait to get your health and your life back?
Early Bird Special Pricing!
Almost Done! Please enter your name and email below for enrollment access.

We value your privacy and would never spam you
© 2016 - My Mind Body Nutrition